Yes, my boys, the Green Bay Packers, owners of 13 world football championships, truly America's team, are against Scott Walker!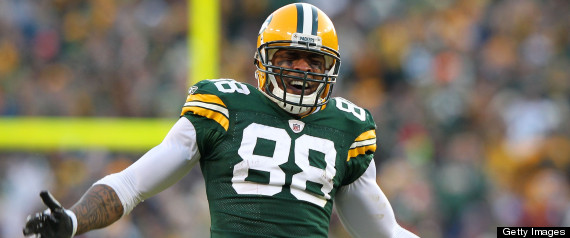 Green Bay Packers players are helping to get out the vote in the Wisconsin recall elections.
On Monday, wide receiver Tori Gurley and tight end Jermichael Finley tweeted their support for the labor movement in their state, noting that they are members of unions:
@TGurley81

Tori Gurley
@JermichaelF88

Jermichael Finley
I'm proud to be a union worker. Support Wisconsin workers & Get Out the Vote on Tues.
#wiunion
RT!
Cornerback Charles Woodson has also been an
outspoken supporter
of collective bargaining rights.
Six recall elections are being held in Wisconsin Tuesday, including one for governor. Republican Gov. Scott Walker, who backed controversial anti-union legislation in the state, faces a challenge from Democratic Milwaukee Mayor Tom Barrett.